Databases on Kubernetes. Database DevOps
Introduction
How to choose the right database for your service
Database Load Balancer
SQL
Alternatives to SQL
Stored Procedures
Performance
Stateful and Stateless Applications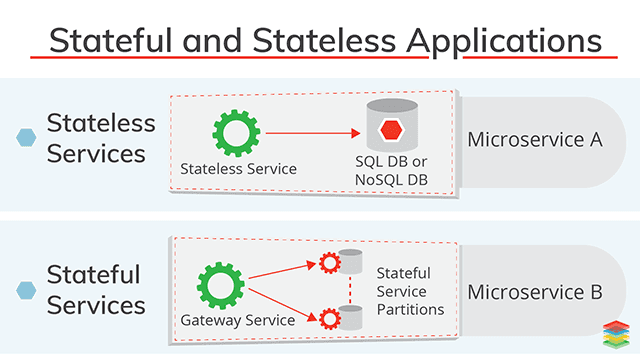 Serverless Databases
DataOps
dzone: 2021: The Year of DataOps Centralizing an organization's data in a cloud data warehouse gives all stakeholders big-picture access to everything going on at the company.
Database Continuous Integration
Databases on Kubernetes
Database DevOps
KubeDB Cloud Native Postgress Database
kubedb.com Run production-grade databases easily on Kubernetes
Cockroach Cloud Native Database
Wikipedia: CockroachDB is a project that is designed to store copies of data in multiple locations in order to deliver speedy access. It is described as a scalable, consistently-replicated, transactional datastore.
Operator Lifecycle Manager (OLM)
Spilo PostgreSQL Operator
Zalando PostgreSQL Operator
Crunchy Data PostgreSQL Operator
Oracle 12c on OpenShift Container Platform
Oracle Database Operator for Kubernetes
SQL Server
MySQL
MariaDB
PostgreSQL
Percona MySQL
Percona PostgreSQL Operator
Redis
Rockset
PysonDB
Clickhouse
Apache Ignite
Tools
SHMIG A database migration tool written in BASH consisting of just one file - shmig.
DATA-DOG/go-sqlmock Sql mock driver for golang to test database interactions
Time-Series Database
Data Analytics and Visualization Tools
Data Lakes
Graph Databases
Videos
Click to expand!
Tweets
Click to expand!

Kubernetes has made huge improvements in the ability to run stateful workloads including databases and message queues, but I still prefer not to run them on Kubernetes.

— Kelsey Hightower (@kelseyhightower) February 13, 2018

Postgres is what happens when tech gets so good, for so long, it becomes boring. Dope since the 80s. https://t.co/zeoagBfMvW

— Kelsey Hightower (@kelseyhightower) December 28, 2020

Stack Overflow's SQL Server is at 4% CPU with 500M queries/day https://t.co/wX9Od749ik https://t.co/1BAuEV9VgT

— Lukas Eder (@lukaseder) August 18, 2021

PostgreSQL for relational.
PromQL for monitoring.

Two big alignments across the industry.

— Jaana Dogan at KubeCon ヤナ ドガン (@rakyll) October 13, 2021

I'm super curious, how many people have successfully migrated their databases from Oracle to Postgres in production? I'm talking 100% migration with Oracle being turned off at the end.

— Kelsey Hightower (@kelseyhightower) November 1, 2021

Kubernetes can only meet stateful services half way. We need direct changes in databases, message brokers, and other stateful systems if we want to see a future where Kubernetes becomes the preferred destination to run them. The @vectorizedio team is doing their part. https://t.co/w94Q56nnXM

— Kelsey Hightower (@kelseyhightower) November 8, 2021

Sometimes we work for a database and need to connect to another (#migration ;) so I explained to a colleague the difference between Oracle SERVICE_NAME and SID. Pasting it here in case it helps 🧵

— Franck Pachot 🚀 (@FranckPachot) February 2, 2022

Kubernetes Database Operator is useful for building scalable database servers as a database cluster. But migrating existing databases to k8s requires a lot of manual work due to having to create new artifacts.

At our next meetup, we'll demo an open-source tool to solve this. pic.twitter.com/o55vnyITV2

— konveyor.io (@Konveyor_io) February 4, 2022

Surprising number of devs today don't seem to know how to write their own database schemas. Is SQL really that out of fashion?

— Joyce Park (@troutgirl) April 2, 2022