Kubernetes
"Kubernetes is not for application development but for platform development. Its magic is in enterprise standardization, not app portability" (Kelsey Hightower)
Introduction
Kubernetes Jobs Market
Certified Kubernetes Offerings
The State of Cloud-Native Development
Kubernetes Failure Stories
Kubernetes Maturity Model
Cloud Native Learn by doing platforms
Kubernetes Installation Methods
Kubernetes Knowledge Hubs
Kubernetes Podcasts
Kubernetes Blogs
Spanish Kubernetes Blogs
Kubernetes Open Source Container Orchestation
kubeconfig
Kubernetes Manifests
Kubernetes Quality of Service QOS
Docker and Kubernetes
Kubernetes vs Docker
Kubernetes vs Docker Swarm
Kubernetes Admission Controllers
Kubernetes Mutating Webhooks
Kubernetes Cloud Controller Manager
Kubernetes Resources
Kubernetes Pods
Kubernetes ConfigMaps
Kubernetes Secrets
Kubernetes Volumes
Kubernetes Namespaces and Multi Tenancy. Self Service Namespaces
Kiosk Multi-Tenancy Extension for Kubernetes
Creating Users
Kubernetes Labels and Selectors
Kubernetes Taints and Tolerations
Kubernetes Deployment, Rollling Updates and Rollbacks
Kubernetes StatefulSet
Kubernetes DaemonSets
Kubernetes Jobs and Cron Jobs
Kubernetes Services
Kubernetes Deployment Strategies
Kubernetes API
Multi-Cluster Services API
Kubernetes Health Checks/Probes. Startup, Liveness, Readiness
Kubernetes Limits and Requests
Kubernetes Scheduler. Kube Scheduler
Kubernetes etcd
Kubernetes Sidecars
Kubernetes Annotations
Kubernetes Best Practices and Tips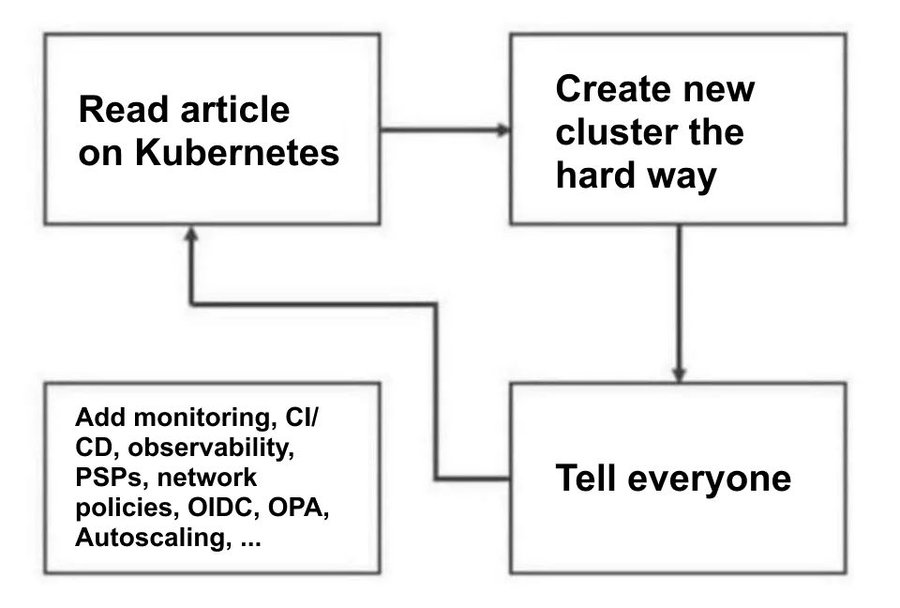 Disruptions
Cost Estimation Strategies
kubecost
Kubernetes Resource and Capacity Management. Capacity Planning
Architecting Kubernetes clusters. Node Size. Multi Clusters and Hybrid Cloud
Wide Cluster instead of Multi-Cluster
Client Libraries for Kubernetes
Helm Kubernetes Tool
Templating YAML in Kubernetes with real code. YQ YAML processor
Extending Kubernetes
Adding Custom Resources. Extending Kubernetes API with Kubernetes Resource Definitions. CRD vs Aggregated API
Krew, a plugin manager for kubectl plugins
OpenKruise/Kruise
Crossplane, a Universal Control Plane API for Cloud Computing. Crossplane Workloads Definitions
Kubernetes Community
Community Forums
Kubernetes Special Interest Groups (SIGs)
Kubernetes SIG's Repos
Kubectl Plugins
Video: Kubectl plugins. Click to expand!
Enforcing Policies and governance for kubernetes workloads with Conftest
Kubernetes Patterns and Antipatterns. Service Discovery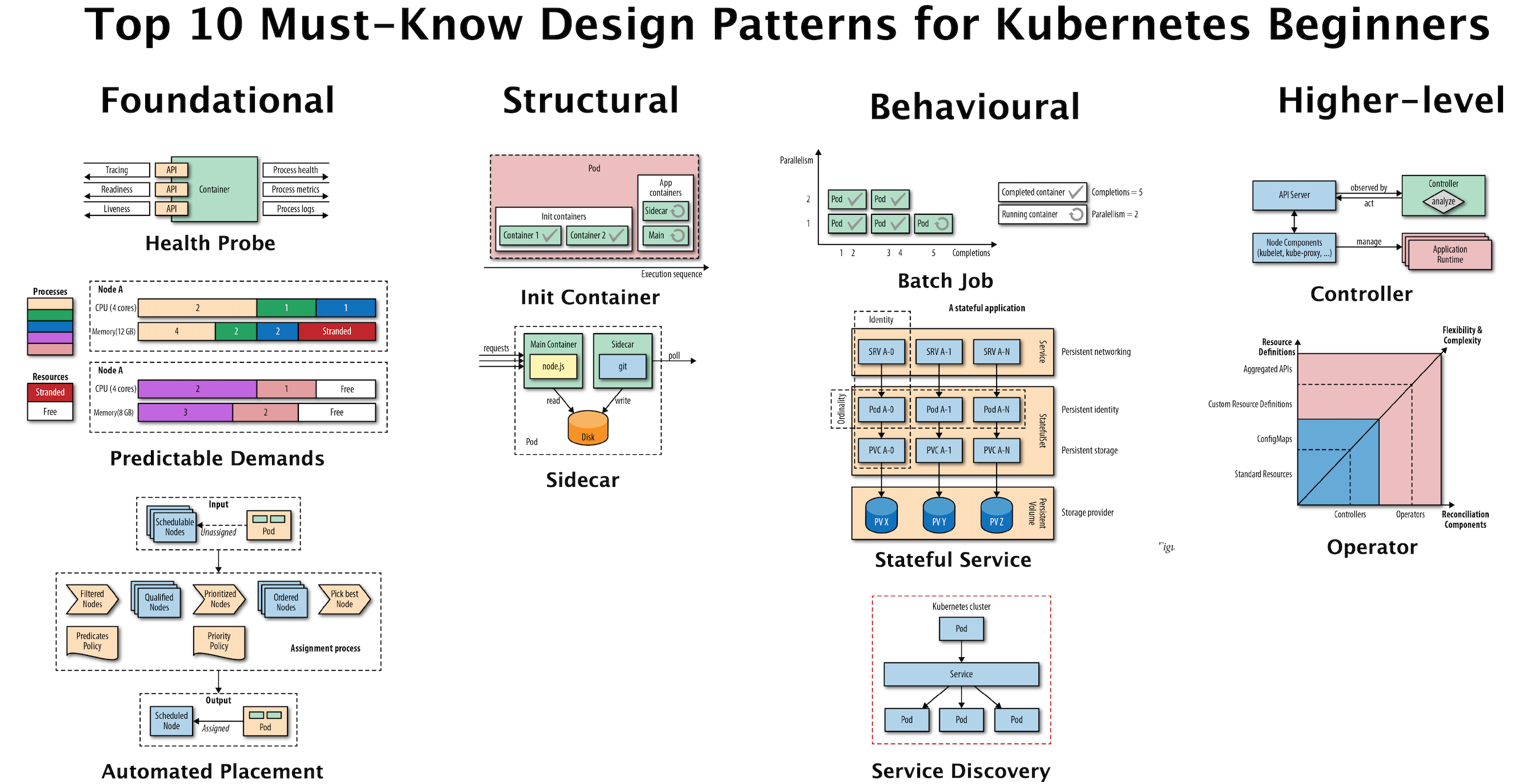 Kubernetes Scheduling and Scheduling Profiles
Assigning Pods to Nodes. Pod Affinity and Anti-Affinity
Pod Topology Spread Constraints and PodTopologySpread Scheduling Plugin
Cloud Development Kit (CDK) for Kubernetes
AWS Cloud Development Kit (AWS CDK)
Serverless with OpenFaas and Knative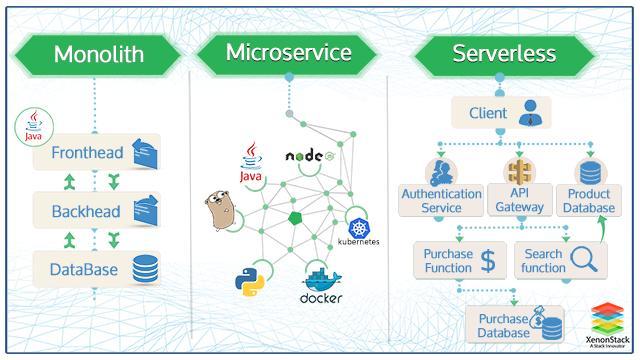 Virtual Kubernetes Clusters
Multi-Cluster Federation. Hybrid Cloud Setup Tools
KubeFed
KubeCarrier
Red Hat Operator Lifecycle Manager (OLM)
Istio Service Mesh
Multi-Regional Architecture
Kubernetes in Kubernetes
Kubernetes Scripts
Kubernetes and Ansible
Spot instances in Kubernetes
Kubernetes on Windows
Kubernetes Incident Report Plan IRP
Kubernetes Certifications. CKA, CKAD and CKS
Books and eBooks
Kubernetes Patterns eBooks
Famous Kubernetes ebooks of 2019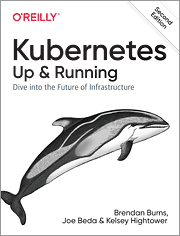 Famous Kubernetes resources of 2019
Famous Kubernetes resources of 2020
Kubernetes Slack Channel
Bunch of images
Click to expand!
Videos
Click to expand!
Spanish Videos
Click to expand!
Tweets
Click to expand!

Can you change an application without changing any code in Kubernetes?

You can when you use multiple containers in a single Pod.

Here's a visual recap of @EmanuelMEvans 's article on extending apps on Kubernetes with multi-container pods https://t.co/afS3pPj4zb pic.twitter.com/LS5zOZErbE

— Daniele Polencic (@danielepolencic) March 1, 2021

What if you could choose the best node for your Kubernetes cluster before writing any code?

I built a calculator to choose the optimal instance sizing for your Kubernetes clusterhttps://t.co/3jlyCLrvdq

Discover:

- costs (used, wasted, kubelet)
- overcommitment
- utilisation pic.twitter.com/gdRTEWkez6

— Daniele Polencic (@danielepolencic) September 7, 2021

THREAD: What happens when you create a Pod in Kubernetes?

Spoiler: a surprisingly simple task reveals a complicated workflow that touches several components in the cluster. pic.twitter.com/SNEufo0lBe

— Daniele Polencic (@danielepolencic) August 6, 2020

THREAD: How to quarantine a Pod in Kubernetes.

This technique helps you with debugging running Pods in production.

The Pod is detached from the Service (no traffic), and you can troubleshoot it live.

Let's get started! pic.twitter.com/E7AUh2ylM7

— Daniele Polencic (@danielepolencic) June 24, 2020

THREAD: How to gracefully shut down Pods without dropping production traffic in Kubernetes

If you've ever noticed dropped connection after a rolling upgrade, this thread digs into the details.

Let's start: 𝘸𝘩𝘢𝘵 𝘩𝘢𝘱𝘱𝘦𝘯𝘴 𝘸𝘩𝘦𝘯 𝘢 𝘗𝘰𝘥 𝘪𝘴 𝘥𝘦𝘭𝘦𝘵𝘦𝘥? pic.twitter.com/jS5litVUlw

— Daniele Polencic (@danielepolencic) July 6, 2020

THREAD: How does the scheduler work in Kubernetes?

The scheduler is in charge of deciding where your pods are deployed in the cluster.

It might sound like an easy job, but it's rather complicated!

Let's dive into it. pic.twitter.com/iC1vnargc4

— Daniele Polencic (@danielepolencic) September 24, 2020

MEGATHREAD

Learn Kubernetes one Twitter thread at the time!

Below you can find a collection of threads about Kubernetes and Kubernetes-related tech!

I regularly add more, so you can follow me or @learnk8s for more updates! pic.twitter.com/0ingxHn9vx

— Daniele Polencic (@danielepolencic) August 26, 2020

THREAD

Running new apps in Kubernetes is straightforward.

But what happens when you have legacy apps that:

- Log to file instead of stdout?
- Has no support Prometheus?
- Has no support for HTTPS

Read on → pic.twitter.com/m79f69Huqw

— Daniele Polencic (@danielepolencic) February 22, 2021

I'm often asked why I prefer zonal Kubernetes clusters over regional clusters. @gctaylor does a great job explaining how @reddit leverages zonal clusters to limit the blast radius of config changes and reduce cross AZ network traffic. https://t.co/3pW5awTtdQ

— Kelsey Hightower (@kelseyhightower) March 18, 2021

THREAD

How do you scale background jobs in Kubernetes?

With Python, Celery, RabbitMQ and KEDA! pic.twitter.com/BOtwiSjIKW

— Daniele Polencic (@danielepolencic) March 29, 2021

Architecting #Kubernetes clusters: Should you use a single cluster or many clusters for your team(s)?

There are pros and cons to both, read the thread to find out more 🧵 pic.twitter.com/1n5ACO97Ay

— appvia (@appvia_io) August 17, 2021

Unpopular opinion: Kubernetes doesn't have a clear separation between admin and app developer APIs, and we acknowledged this as a source of complexity but maybe this is why it became successful.

— Jaana Dogan ヤナ ドガン (@rakyll) September 9, 2021

Kubernetes API is a regular HTTP REST API.

Much like any other API, it can be extended:

- By adding new endpoints
- By adding new request handlers

Adding a new endpoint is as simple as registering a Custom Resource. But how to add a new request handler? 🔽

— Ivan Velichko (@iximiuz) April 2, 2022
Tweets 2
Click to expand!

Kubernetes saved us from a world of completely proprietary Cloud APIs and provided a trustworthy basis for an open ecosystem of infrastructure tools and APIs. https://t.co/i67orzir2O

— Ian Lewis 💉💉 (@IanMLewis) September 11, 2021

As more enterprises embrace #containers, they'll find they need #Kubernetes, too. With our open approach, #K8s does more. Here's how: https://t.co/y9TciK53F1 pic.twitter.com/CPWHcy5TOZ

— Nicholas Gerasimatos - Red Hat (@nicholas_redhat) September 23, 2021

🧵How do you keep up with Kubernetes?

If you are looking for curated Kubernetes news, we have you covered on:

- Core Kubernetes
- Security
- Architecture & development
- Job opportunities
- K3s

Here are the accounts that you should follow: pic.twitter.com/Hcw9BelCsd

— Learnk8s (@learnk8s) October 20, 2021

@kubernetesio @K8sArchitect K8s Architecture pic.twitter.com/Kbm11a8oMA

— Julien (@MapEngArch) October 24, 2021

How Kubernetes differs from Docker in the way it deals with containers 🔽

Under the hood, Kubernetes and Docker both rely on the same/similar lower-level components to run containers.

Often, both use containerd and runc. However, Kubernetes makes the container runtime pluggable pic.twitter.com/5daIalpmrt

— Ivan Velichko (@iximiuz) October 30, 2021

Does Kubernetes rebalance your Pods?

If there's a node that has more space, does Kubernetes recompute and balance the workloads?

🤔

Let's see! pic.twitter.com/ML7JIGGtrq

— Daniele Polencic (@danielepolencic) November 9, 2021

As we close out the year, a few 2022 predictions. 🧵

1. 2022 will be the year where Kubernetes is finally recognized as technology for platform teams enabling product groups, rather than a technology designed for direct end-usage by developers.

— Gabe Monroy (@gabe_monroy) December 25, 2021

Within a kubernetes cluster, what actually pulls down the image from a remote registry?

Wrong answers only please.

— Mark Manning (@antitree) January 31, 2022

For a long time, kubebuilder for me was just a means to scaffold controller projects. But kubebuilder's README says:

> Kubebuilder is a framework for building Kubernetes APIs.

And finally, I got it! Kubernetes APIs > HTTP APIs.
Eg: A custom controller is a form of an async API.

— Ivan Velichko (@iximiuz) February 1, 2022

I am no longer Kubernetes certified. My CKA and CKAD have expired.

They were some of the hardest and most valuable certs I got when getting started with Kubernetes.

Highly recommend people check them out if you're getting into cloud or SRE

— Justin Garrison (@rothgar) March 31, 2022

Kubernetes basics explained by analogy 🧵

...or "How Kubernetes Just Repeats Good Old Deployment Patterns"

1. For a long time, people had been deploying services as groups of virtual (or physical) machines.

But VMs were often slow and bulky. Hence, not very efficient. pic.twitter.com/u5c8vmSx4V

— Ivan Velichko (@iximiuz) July 24, 2022

When it comes to YAML manifests for Kubernetes, is it Best Practice to create individual YAML files for each object (namespace, secret, configmap, deployment, statefulset...) or do people put everything in the one YAML?

— Michael Cade (@MichaelCade1) August 11, 2022

It's funny: everyone thinks CPU requests are only used for scheduling (WRONG) and memory requests determine who gets OOMKilled (WRONG) but it's actually the opposite!

At runtime, memory requests do nothing, but CPU requests DO.#kubernetes is funny like that

— Natan Yellin (@aantn) August 27, 2022
Memes
Click to expand!

Kubernetes experts be like: pic.twitter.com/0z47Q9bdZm

— memenetes (@memenetes) October 11, 2021

Every kubernetes tutorial ever pic.twitter.com/b2qNU143sZ

— memenetes (@memenetes) January 31, 2022

Using kubernetes for single page apps pic.twitter.com/2gW6ELi2Gi

— memenetes (@memenetes) February 10, 2022

Deploying your own kubernetes cluster pic.twitter.com/9kblyVKK1Z

— memenetes (@memenetes) February 14, 2022

Kubernetes path to production readiness pic.twitter.com/OgQd5Vj8Io

— memenetes (@memenetes) February 17, 2022

Deleting a stuck pod pic.twitter.com/LxaYt0E0F6

— memenetes (@memenetes) February 21, 2022

new and shiny, or old and proven? pic.twitter.com/lPhLi651tu

— memenetes (@memenetes) March 7, 2022

Using kubernetes to run stateful workloads pic.twitter.com/jHaZiCGclj

— memenetes (@memenetes) March 17, 2022

Also how I prepare for a major cluster upgrade pic.twitter.com/ANY2cHH0CN

— memenetes (@memenetes) March 24, 2022

Container orchestration competition pic.twitter.com/JPDu4BWhgZ

— memenetes (@memenetes) March 28, 2022

Watching devs using Kubernetes pic.twitter.com/uxGr2bP98c

— memenetes (@memenetes) April 4, 2022